The annual Good Spa Awards, in association with Temple Spa, took place in November 2018. The Good Spa Awards was awarded to three different resorts in the United Kingdom, all of which have beautiful TylöHelo saunas installed.


Rudding Park
Rudding Park is a Regency country house hotel, close to the spa town of Harrogate. The spa, which opened in summer 2017, is split over three levels with glass walls facing the surrounding gardens. A privately owned luxury hotel, Rudding Park has 90 bedrooms, a spa, two restaurants and a kitchen garden, private cinema, two golf courses and conference and events space. The Rudding Park Spa was the biggest spa project in the UK in 2016/17 with TyloHelo installing all thermal rooms, pools and plant including Lap pool, Hydro pool, Rooftop spa, Rasul, Pool side sauna, Panoramic sauna, Luxury steam room, three Feature showers, Foot spas and and Heated benches, Ice fountain and Herbal bath.
https://www.ruddingpark.co.uk/
Dormy House
Dormy House is a beautifully renovated Cotswold farmhouse that aims to be your 'home-from-home'. The modern spa contrasts clean Scandinavian design with cosy Cotswold stone, while facilities include a 16-metre infinity pool, thermal experiences, a Champagne nail parlour and a fully-equipped gym. With cosy corners, log fires and sumptuous interiors, Dormy House is the perfect rural retreat. In association with award-winning Spa Designers, Sparcstudio, TyloHelo was proud to install all rooms including Rasul, Juniper Sauna, Lavender Room, Feature showers, Salt Steam Room and an Ice Feature for the ultimate luxury spa experience.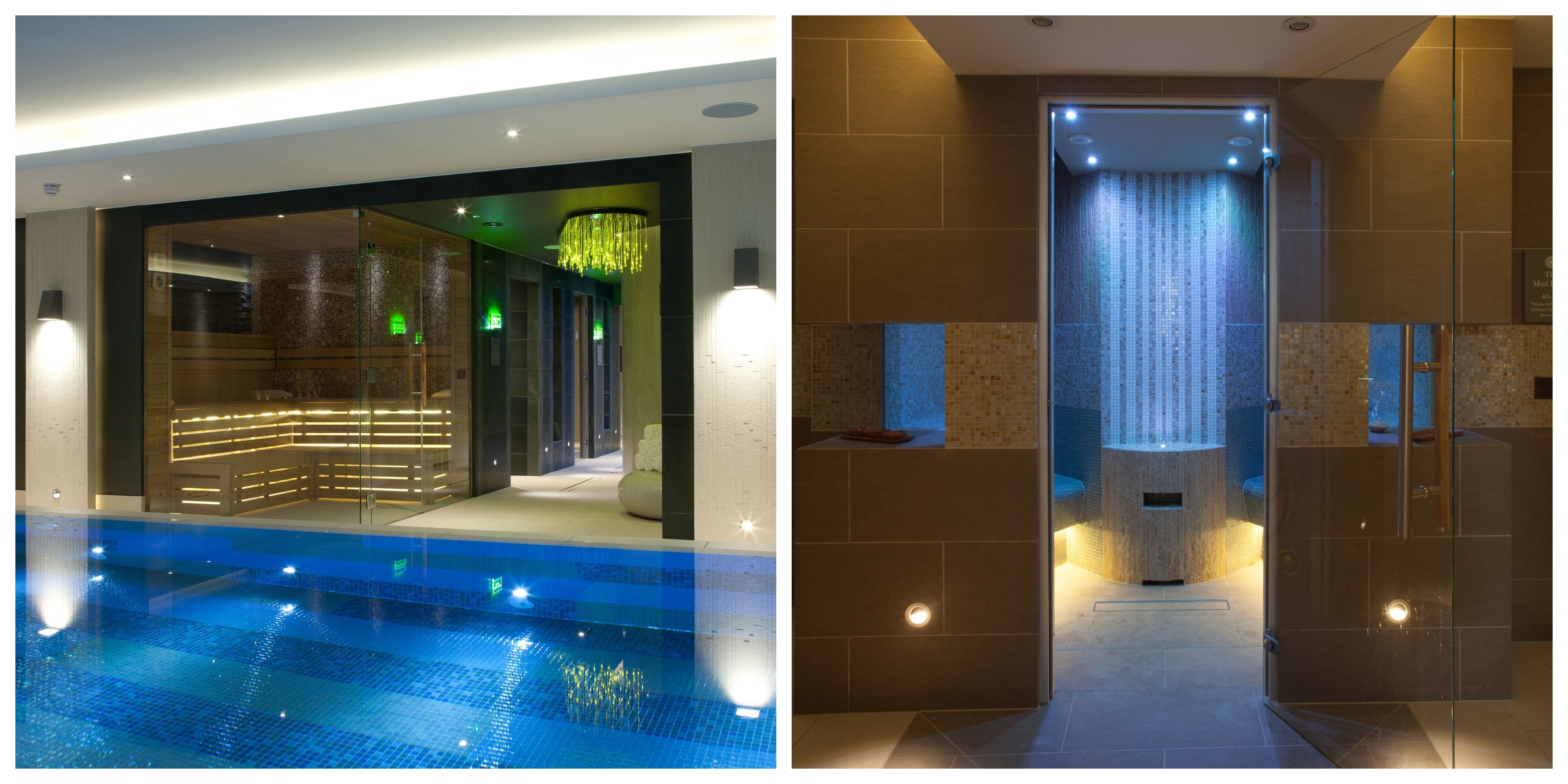 https://www.dormyhouse.co.uk/
The Garage Spa
The Garage Spa has a fascinating past, transformed as it is from an ancient stopping station into a modern spa. Today it's part of the historic Morritt Country House Hotel and embraces its background by with quirky themed names for spa facilities and services, like "the car wash", "the Rolls Royce couple's suite" and "the paint shop". The spa has an aroma steam room, salt inhalation room, automated Rasul /mud room with Carrara marble seats, Hammam wet massage room, Dry Float, Log burning outdoor sauna, Outdoor metal tub heated spa, Indoor wooden hot spa tub, Warm tub and Cool plunge tub all provided by TylöHelo.
https://themorritt.co.uk/the-garage-spa/
Interested to get more TylöHelo sauna-inspiration? Check out our assortment of sauna rooms!