Every winter, thousands of people from all over the world travel to this remote hotel located 200 kilometers north of the Arctic Circle. They come to experience and be amazed by the art, design and architecture- all of it crafted fully in ice.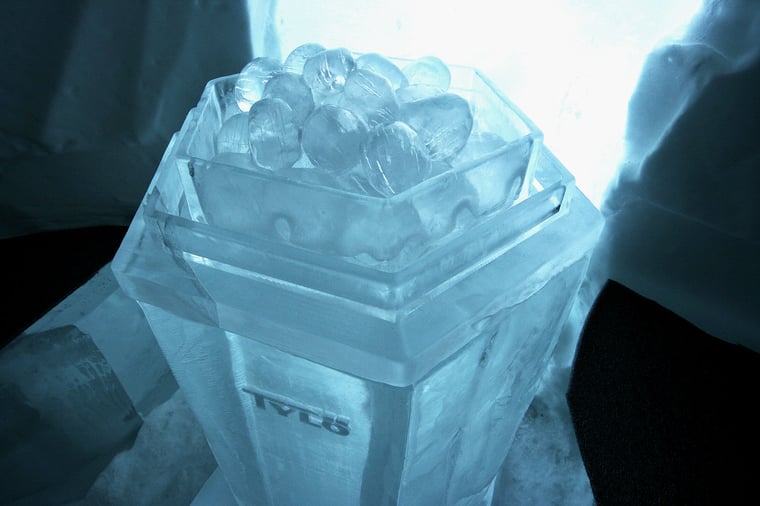 Over the years, a number of creators have taken turns putting their mark on this fascinating hotel that melts down and disappears when spring comes. The Ice Hotel is in a constant process of change, but the sauna facilities from Tylö are permanent features. Year after year the contrast between Jukkasjärvi's crispy iciness and Tylö's steamy sauna facilities provides unforgettable experiences for the guest.
The Jukkasjärvi Sauna ritual
In Swedish Lapland, the sauna is the heart of the home, a place for peacefulness, relaxation and meditation. "Kallebastun", Jukkasjärvi Culture Sauna, is the cradle of the Swedish Sauna Academy, and was made an institution by enthusiast Kalle Grundberg. Gain the skills to sauna like a Scandinavian with our ten-step sauna ritual, including an ice plunge and a thorough cleansing of mind & body.
This is included in the ritual:
10 step Jukkasjärvi sauna ritual

Sauna host guiding you through the sauna

Wood-fired outdoor bath

Ice plunge in the river (winter)/river dip (summer/fall)

Natural spa products from Swedish Lapland

Light snacks

Robe and slippers on loan
You book the sauna and bath exclusively for your party. You don't spend the total three hours in the sauna, the Scandinavian way is to spend short periods in the heat of the sauna, interspersed by cooling down by the fire in the lounge or in the shower, having snacks and just relaxing.

http://www.icehotel.com/see-do/activities/fall/jukkasjarvi-sauna-ritual/