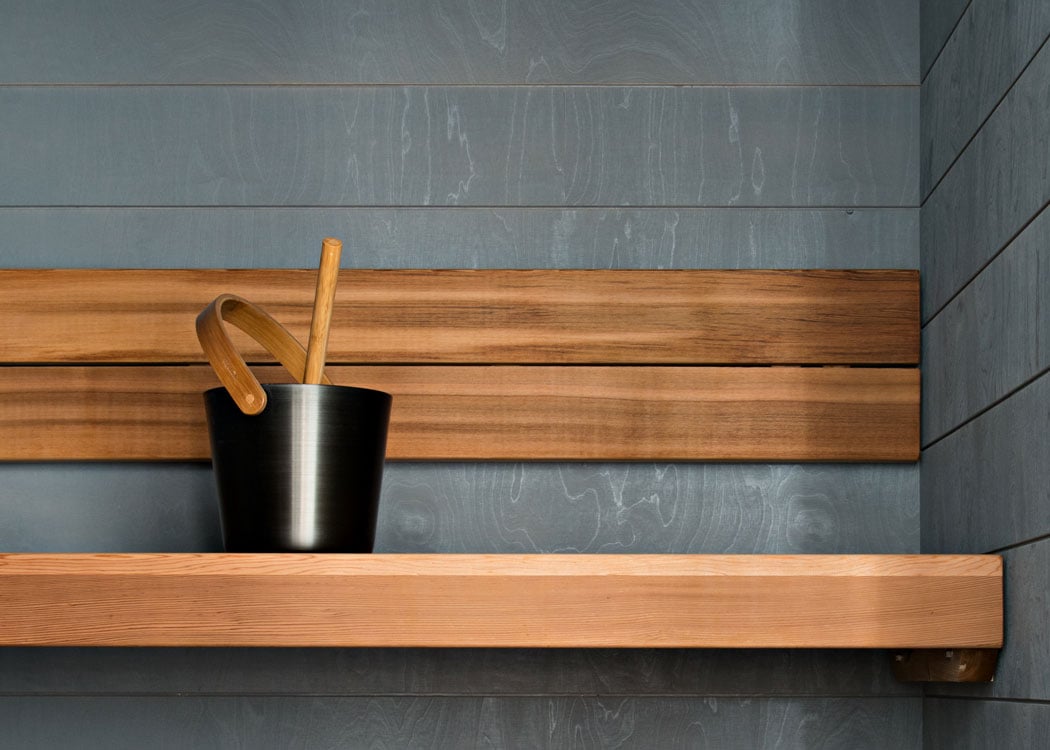 Perhaps you've seen saunas where the interior is entirely black from smoke? Those are Smoke Saunas, known as Savusauna in Finland, and they make up an important part of the Finnish sauna heritage.
A woodfired sauna - without chimney
The savusauna is a very particular type of sauna, in the sense that it does not have a chimney. This means that when wood is burned in the large stove, smoke fills the entire sauna room. Once the room is hot enough, the fire is put out or allowed to die. After that, all the smoke is ventilated out and the heat left in the heater is what keeps the sauna warm for the sauna session that follows.
The original sauna experience
This is a very original and ancestral kind of sauna experience, since this is how all saunas once used to function - chimneys were added at a later point in history. The smoke sauna has seen a renaissance lately, and is by many enthusiasts considered to be the ultimate and most authentic type of sauna. The heat and steam that comes from the stove mixes with the scents of smoke and fresh birch leaves from the sauna whisks that are used to gently whip your skin to stimulate circulation.
A unique atmosphere
The smoke quickly stains the walls, ceiling and floors of the savusauna, and with time leaves the interior pitch black. This, in combination with a lack of lighting, creates a unique atmosphere in the smoke sauna. Smoke saunas are not only popular in Finland, but also in Lithuania, Latvia, and Estonia. An added benefit of the smoke is that is gives the sauna extended longevity, through the preservative and disinfectant features of smoke.
Savusauna - but at home?
So can the Savusauna experience be recreated at home? Well, that can be rather tricky for several reasons. But if you're looking for the aesthetic effect of a blackened interior and dim lights, then yes, we can help you! Have a look at our Taika Panel range, and check out the black series that give a feel somewhat similar to that of the ancient smoke sauna.
Taika Panel - a modern look with a history
The Taika Panels are available both for walls and for ceiling, and they give your sauna a sleek and modern look. The black version was inspired by the ancient smoke saunas and will give you sauna a unique style. Taika Panels are made from birch wood and are also available in white, grey and bare wood.