The second Saturday in June every year, the Swedish National Sauna Day occurs. The Swedish National Sauna Day is instituted by the Swedish Sauna Academy and this year it takes place on June 12. Of course, it is a day worth celebrating. We therefore want to recommend a sauna ritual in three steps, before, during and after a sauna bath.


Sauna ritual:

Before your sauna bath: Start by dry brushing your body which increases blood circulation and starts a detox process in the body. Then go on to take a hot shower to promote perspiration. You are now ready to go into the sauna to unwind and relax from the hustle and bustle of daily life.
In the sauna: Exfoliate the body with salt or body scrub to remove dead skin cells. Add a nourishing face mask that is suitable for your skin type. In the sauna, the skin has an increased absorption capacity which helps it to absorb the ingredients from skin care products both faster and deeper.
After the sauna session: Take a cool shower after the sauna session to close the pores to rid the skin of toxins that have been released. Finish the ritual with a moisturizing facial crème and a lovely body lotion.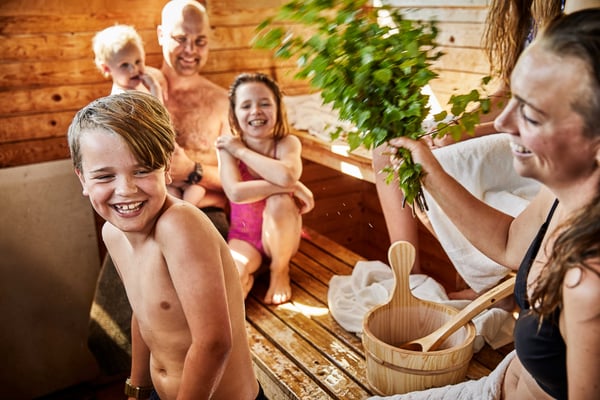 Feel free to mention us in your posts on social media:
Facebook: Tylöhelo
Linkedin: Tylöhelo
Instagram: tyloglobal
#tylö
#tylohelo
#tylohelosauna


We wish you a lovely sauna day!