Saunas are becoming increasingly elegant and are expected not only to add comfort to modern bathrooms, but to add beauty as well. Are you considering of a sauna solution in materials other than wood? This is what you should consider!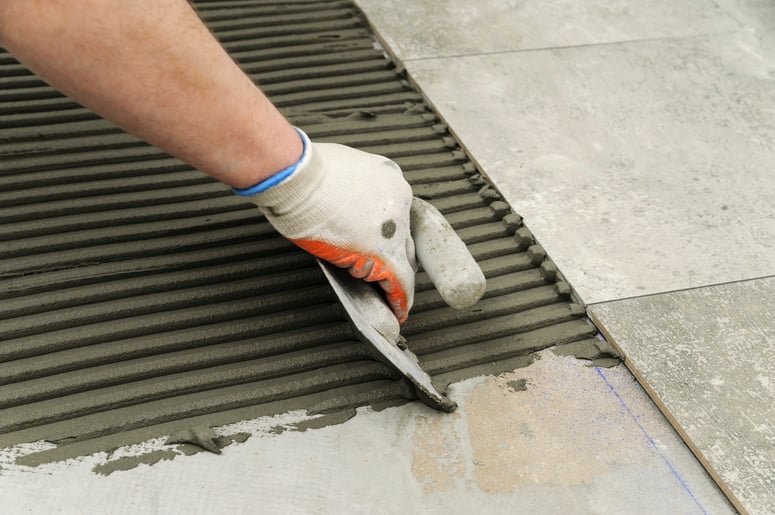 The sauna has recently made the same journey as our kitchens and bathrooms, from having been secluded service areas, today they are considered to be among the most important rooms of our homes. Focus is just as much on form and design as on function, and when we choose our sauna we want to create beautiful and pleasant spaces, enjoyable for all our senses. Consequently, there is a growing interest in various materials and designs, and the traditional wooden benches are increasingly being combined with stone, tiles, mosaic and glass.
It is primarily your imagination that sets the limits of what your particular sauna will look like. But it is important to bear in mind that tiles, glass and stone are heavy materials with high densities that are much more difficult to heat than wood. It both takes longer and requires more energy to heat a tiled wall compared to a wooden wall, which is an important fact to consider when choosing your sauna heater. On the different Tylö heaters, the performance is clearly marked, based on a classic wooden sauna room and on the volume that each heater can manage to heat up. A good rule of thumb is that a square meter tile in the sauna is equivalent to an extra cubic meter in volume.
Another thing worth considering, especially if you have children, is that once it is hot a tiled surface is much hotter than a wooden surface. Therefore, it is rarely a good idea to have tiles on the walls that make up the back support in the sauna. Many people choose instead to tile just one of the walls for decorational purposes, an option that is both more energy efficient and safer than tiling all of the walls.


In summary: It works great to put tiles in the sauna, but …
... It requires more energy to heat up and thus becomes more expensive in the long run.
... It takes longer to heat than wood.
... It can get very hot and should be placed so that there is no risk of burning accidents.