As we continue our search for the coolest saunas of the world, we've come across three more fascinating venues for your next saunacation. How does this sound: underground Italian Apple Sauna, an art sauna in the Norwegian canal, or a whole German sauna village.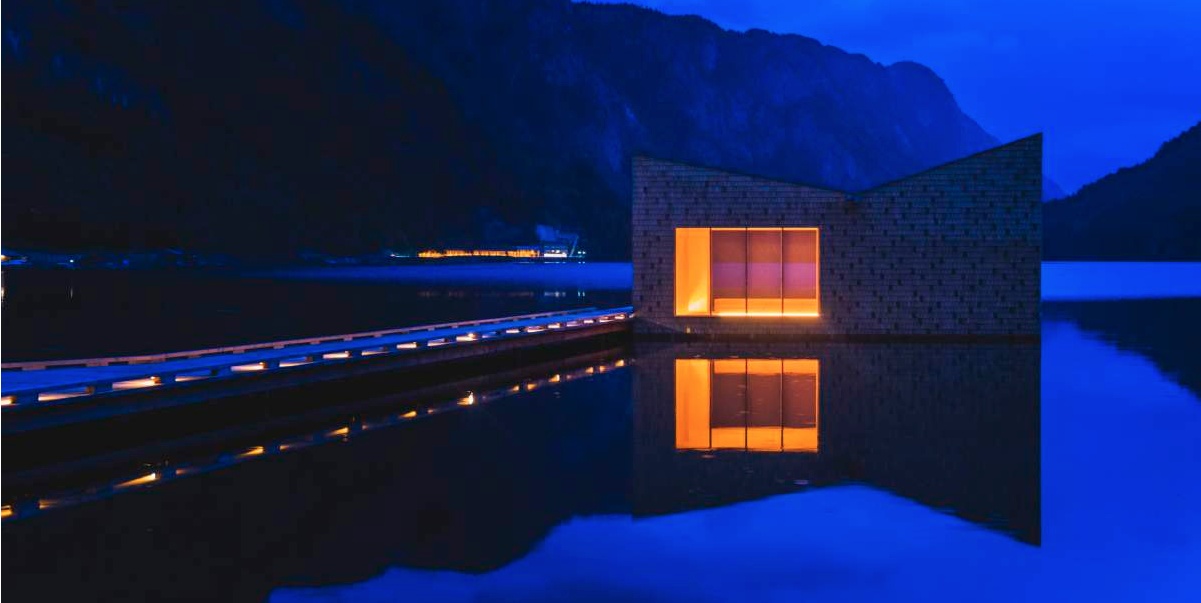 Sonia Moria Sauna – a Norwegian design sauna in Lake Bandak

Located in Norway, the Soria Moria Sauna is part of a project where art, architecture and light are used to highlight the beautiful landscape and make different spots along the canal area more visible.

"The main idea is that visitors and people living in the area should experience the canal landscape in a new way," says the architect behind this beautiful sauna structure, David Fjågesund from Faste landskap / Arkitektur.

https://www.visitnorway.com/listings/soria-moria-sauna/207253/
Jordanbad Sauna Village – an eco-friendly SPA
Jordanbad Sauna Village is a cluster of modern saunas in Biberach, Germany. The saunas are designed to look just as good as they make their visitors feel. The sauna village comprises several timber-clad huts with large glass walls, facing a beautiful pond and the surrounding forest.
The village is powered with recycled exhaust gases, which means there's no need for solid fuels.
https://www.archdaily.com/794758/jordanbad-sauna-village-jeschke-architektur-and-planung


The Apple Sauna
The "Apfelhotel Torgglerhof' is located in the Passiria Valley in Northern Italy. At this family-owned resort, everything begins with the story of the apple. Surrounded by beautiful apple orchards, the design of this unique sauna was inspired by the time of year when the apple is "resting", buried in the ground. From the outside, the sauna looks like a green hill blending into the outdoor greenery. From the inside, the views over the orchard are spectacular.