Paola Garatto designed the Brilliant sauna accessory series in collaboration with TylöHelo. Paola is a Venice-born Freelance Designer based in Helsinki and Venice, working in multi-disciplinary design projects. We sat down with Paola and asked her about the thoughts behind this new accessory line.

What was your inspiration when designing the Brilliant accessories?


"When I was asked to design the new Brilliant accessory set, I first thought, how could I improve the sauna experience through creating the objects needed? When designing a perfect wellness environment, a designer must keep in mind that a visually clear space gives a clear mind. Based on this principle, I started thinking about engaging the senses, delighting the user with a refined self-reflection and relaxation opportunity.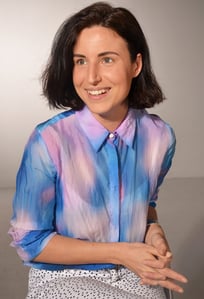 It is widely known that nature has positive effects on decreasing stress and mild depression. Thanks to the sauna's heritage, these features are related to the sauna, connecting it to the natural elements. Therefore, light, sound, temperature, humidity, textures, materials, and scents are the tool-set available to create an immersive sensory experience."

How did you resemble these elements in a contemporary design for sauna accessories?

"For this, I decided to bring to mind nature by using a specific texture or material to remind natural features, but in a modern way. When designing the Brilliant sauna accessory set, aiming to create a seamless visual connection with the sauna interiors and sauna heaters, I considered the aspect I mentioned.

The use of birch in the handle, and the colour choices matching the sauna heaters black or silver colour, beautifully fits together. The water waves inspire the bucket's diagonal shape, and the functional spout enables the user to more accurately pour water, ideal for filling the Tylö Combi heaters and Helo-WT heaters."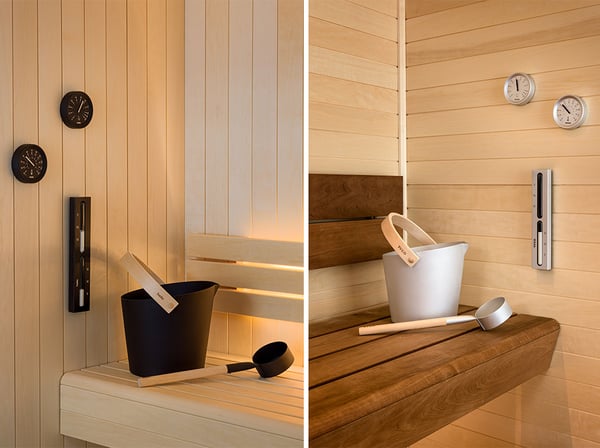 What do you want sauna bathers to feel when using the accessories in the sauna?


"I believe the consumers will create a peaceful, immersive and meditative space for themselves while sauna bathing."
Visit www.paolagaratto.com for more information!