The existing health suite at
Furzefield
Leisure Centre was a dated, clinical design with enclosed sauna, steam and a delapidated whirlpool spa. We created a design to open up the space with glass frontages, heated relax benches with contemporary style large format tiles in warm ,natural shades. The new health suite has a spacious, stylish feel befitting a luxury hotel, increased bather capacity, lower running costs and easier maintenance.
The project comprised a Vitality sauna, Salt sauna, Salt steam, ice feature, shower and heated bench. Completed on program and to the budget.
Vitality sauna
The sauna runs at 75-85C with regular infusion bursts of water and fragrance onto the underbench heaters increasing the humidity for a stimulating sauna enviroment. Underbench lighting with ceiling spotlights set the mood within. Horizontally installed sauna panelling creates a spacious feel.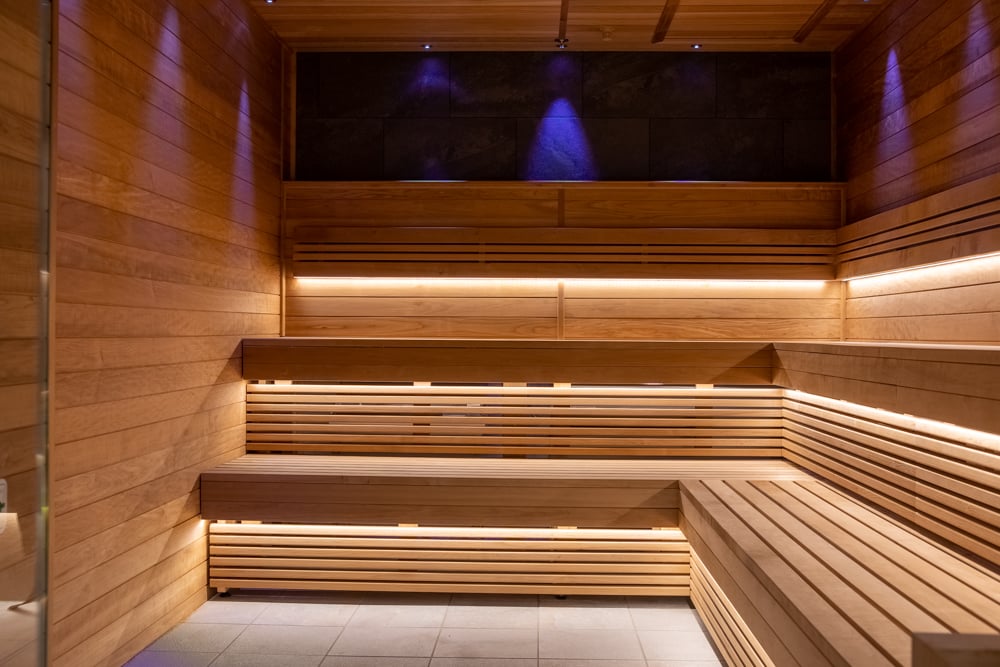 Salt sauna
A traditional Finnish sauna temperature of 85-95C with low humidity creates the ideal enviroment to enjoy the benefits of salt inhalation. Extensive glass frontage with horizontal sauna panelling enhances the spacious feel.
Mood lighting is provided under bench and behind the himalayan salt wall .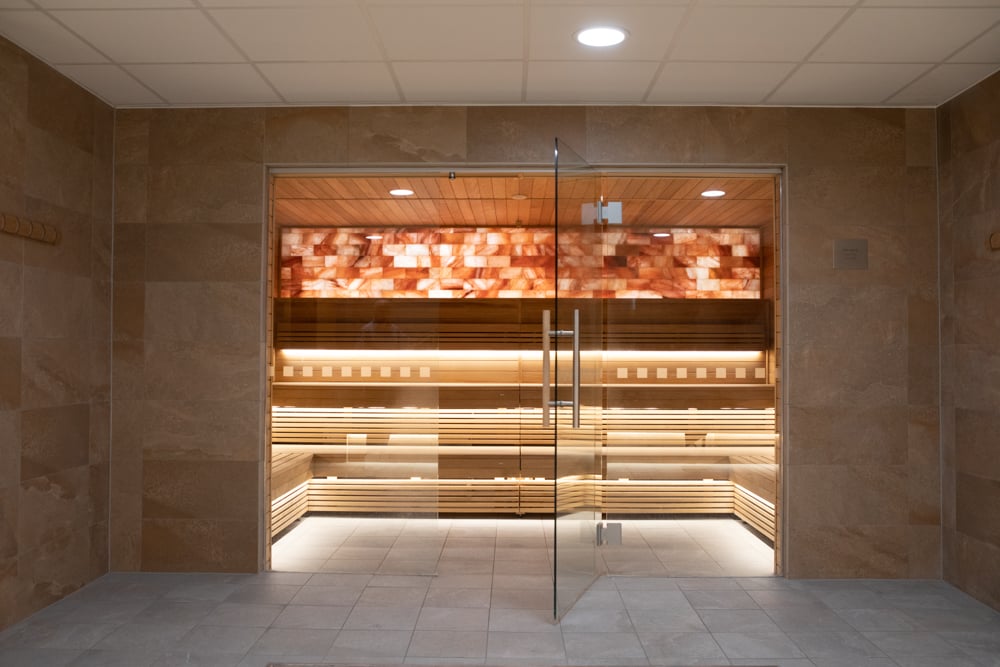 Salt steam
The salt steam combines the traditional essence laden steam with a fine salt spray creating a relaxing and soothing enviroment. Large format tiles of contemporary style are used within. Lighting is under bench plus ceiling spots.
Large glass frontage matches the Vitality sauna for a symmetrical design.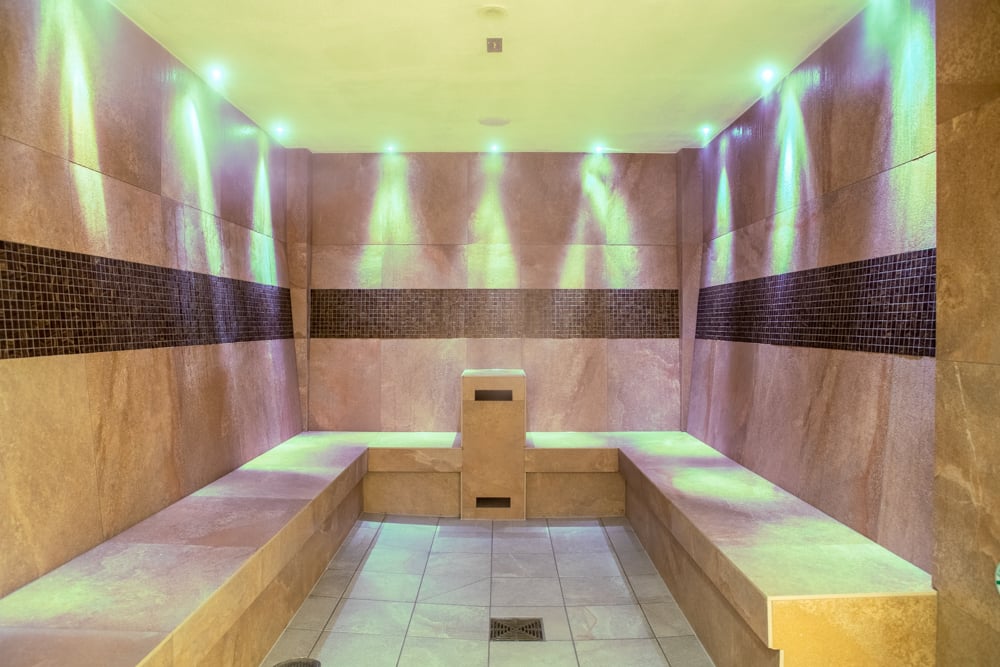 Ice feature
The decorative ice feature provides crushed ice for post thermal cooling.
Shower
The overhead shower has warm and cool water for pre-warming and post cooling and cleansing.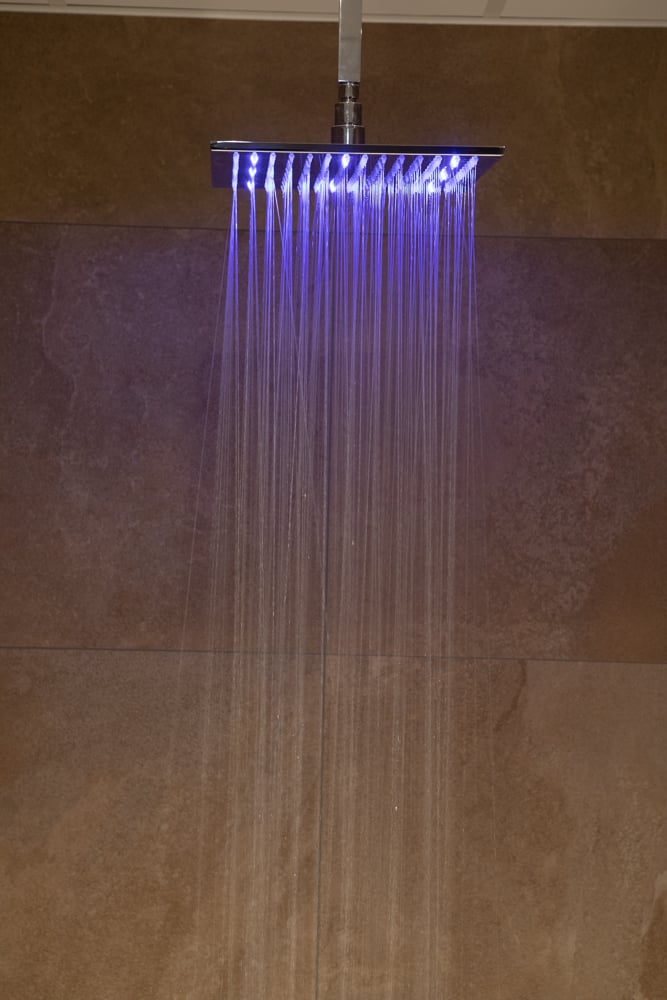 Heated bench
The long heated bench provides a relaxing space between thermals